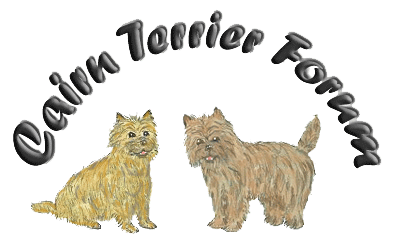 Network54 ID & Membership to the Cairn Corner




1. Sign up with Network54 to create a personal login ID and password. This will only allow you to POST at the Cairn Corner.
2. Register to become a member of the Cairn Terrier Corner. Becoming a member will allow you to EDIT your posts should the need arise and have a personal photo shown by your login ID.
When choosing a login name and password, please check your cAp LoCk kEy, your name and password are case sensitive. Example: "john" is not the same as "John" or "JOHN." Therefore, please keep it simple and easy to remember. Also if the name "john" is taken, you may want to consider using a number with the name, such as "john98." Membership is free, and there are no obligations. If you already got a Network54.com login and password, skip Step #1 and go directly to Step #2.
Login Name/Password HELP
Return to The Cairn Corner
This web site created by Carol Minkus © 2005 - 2008
Including all images, NO copying allowed.